UCLA Information Security Office is aware of UCLA students being targeted by fake job/internship scams. Be mindful of phishing emails that may be disguised as a job opportunity.
Review following security advisories related to recent job scams at UCLA and stay secure.
Below, we have an example of a fake job positing designed to trick you into giving up your personal information.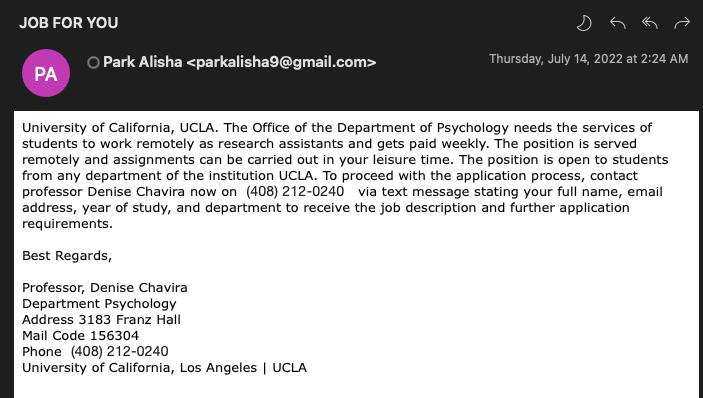 University of California, UCLA. The Office of the Department of Psychology needs the services of students to work remotely as research assistants and gets paid weekly. The position is served remotely and assignments can be carried out in your leisure time. The position is open to students from any department of the institution UCLA. To proceed with the application process, contact professor Denise Chavira now on  ‪(408) 212-0240‬  ‬ via text message stating your full name, email address, year of study, and department to receive the job description and further application requirements.
Best Regards,