Below is an example of a phishing email that was sent out recently. If you receive this message, please do not respond to it and do not click on any links.
Image of Phishing Email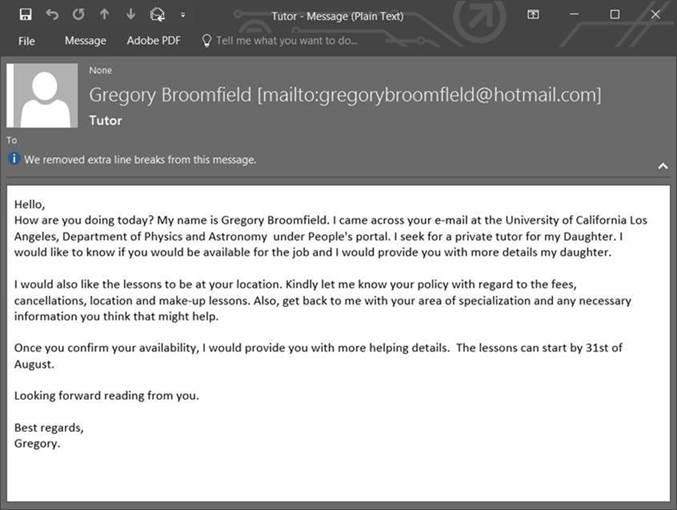 Text of Phishing Email
From: Gregory Broomfield
Sent: None
Subject: Tutor
Hello,
How are you doing today? My name is Gregory Broomfield. I came across your e-mail at the University of California Los Angeles, Department of Physics and Astronomy  under People's portal. I seek for a private tutor for my Daughter. I would like to know if you would be available for the job and I would provide you with more details my daughter.
I would also like the lessons to be at your location. Kindly let me know your policy with regard to the fees, cancellations, location and make-up lessons. Also, get back to me with your area of specialization and any necessary information you think that might help.
Once you confirm your availability, I would provide you with more helping details.  The lessons can start by 31st of August.
Looking forward reading from you.
Best regards,
Gregory.