Below is a sample phishing email that was recently sent out. If you receive this, please do not respond to it and do not click on any hyperlinks.
Image of Phishing Email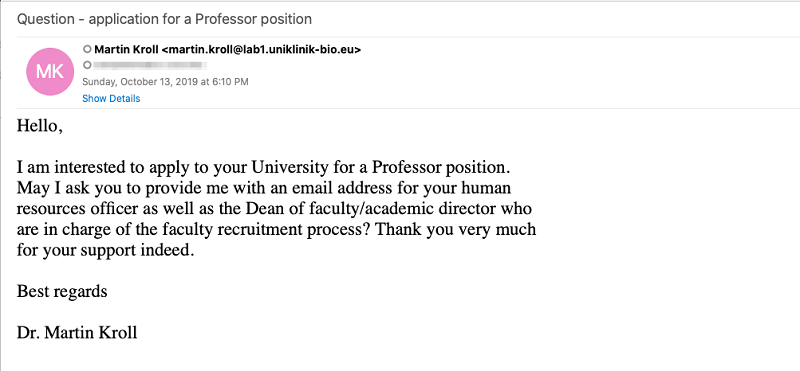 Text of Phishing Email
Subject: Question – application for a Professor position
From: Martin Kroll <martin.kroll@lab1.uniklinik-bio.eu
To: <redacted>
Date: Sunday, October 13, 2019 at 6:10 PM
Hello,
I am interested to apply to your University for a Professor position.
May I ask you to provide me with an email address for your human
resources officer as well as the Dean of faculty/academic director who
are in charge of the faculty recruitment process? Thank you very much
for your support indeed.
Best regards
Dr. Martin Kroll