Below is a sample phishing email that was recently sent out. If you receive this, please do not respond to it and do not click on any hyperlinks.
Image of Phishing Email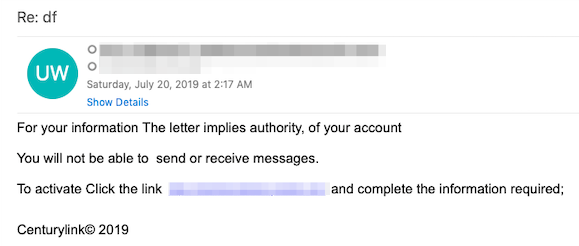 Text of Phishing Email
From: <redacted>
To: <redacted>
Date: Saturday, July 20, 2019 at 2:17 AM
Subject: Re:df
For your information The letter implies authority, of your account
You will not be able to  send or receive messages.
To activate Click the link <redacted> and complete the information required;
Centurylink© 2019